When I met Sameer:    07/15/1975
Where Sameer and I spent time:
In the mid 1970's, Sameer's family and our family shared many happy times in Melbourne, Florida, where his father and I worked together. Picnics, pool parties, etc. brought many Harris families together and formed bonds that last to this day.
What you remember and appreciated most about Sameer
In 1980, Sameer, his parents and brother came to California, where the eight of us set out on a two family adventure in a single passenger van with no air conditioning. We toured the highlights of Nevada, Utah, Arizona, and California. Sameer most often rode shotgun, and was the "navigator" of the trip. He became especially enamored of the Moqui Caves, and insisted that we include them on our itinerary. Sameer also got a big kick out of my playing tricks on a drive-in restaurant, driving through over and over again.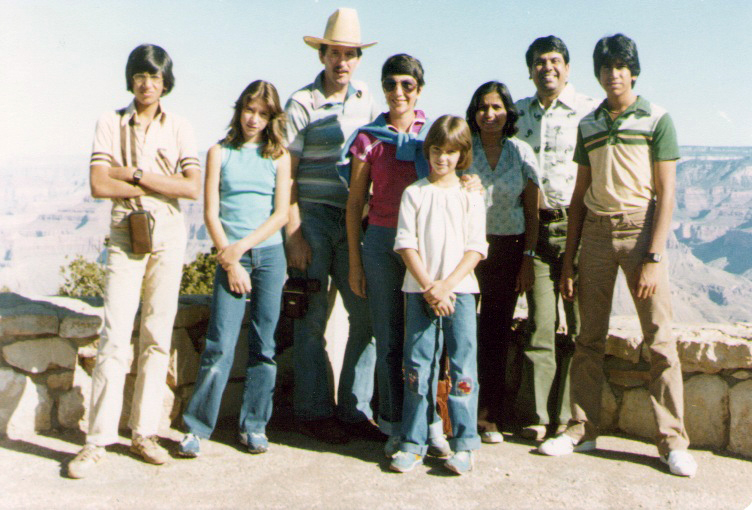 Extended thoughts about Sameer. Please write as much as you like.
Sameer was a prince. He was bright and funny and got along famously with everyone on our Cowboys & Indians Tour. Fortunately I was able to see Sameer last year, 2010, after many years apart. Seeing him brought back all those wonderful memories of the times our families spent together. Both of our daughters were devastated by the news of his demise. Lisa began storming heaven with prayers, and Leslie said she had no words, only tears, for the family. We were blessed to have known Sameer and his family. We know all of his good qualities will be reflected in his children, and we want them to know he was loved by us.
Glen, Sally, Lisa, and Leslie Wilcox
Oak Park, California